Some of you may have been aware of the ride improvement project  SWOG members in the south east  have benefitted from over the last 18 months or so.  (See articles in last year's March and June  newsletters, and occasional  updates here).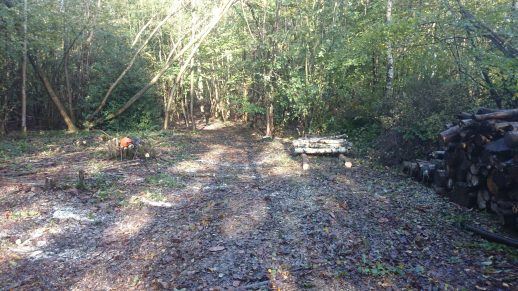 Before (left) and after (right)
We have had a lot of feedback from the owners over the subsequent months, most people have been amazed at the amount of light which has reached the ground, warming it and helping to germinate long since dormant seeds.  This ground flora is a magnet for insects, butterflies and birds and in many cases can help transform a sterile dark over stood woodland into a vibrant biodiverse habitat for wildlife.