Apr

21

Forest Garden Shovelstrode – Courses and Camping 2011
FOREST GARDEN SHOVELSTRODE OPENS ITS DOORS FOR COURSES AND CAMPING IN 2011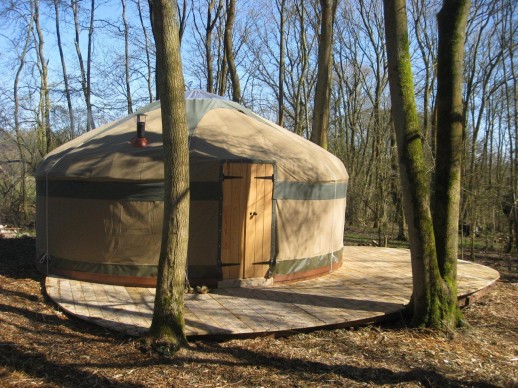 Yurt camping and woodland craft courses such as green wood working, basketry, hurdle making and bee keeping are all available at a new business enterprise called Forest Garden Shovelstrode, located in the High Weald of Sussex.  The setting is based around 6 acres including an ancient woodland and a vacant paddock that has been recultivated into the early stages of a Forest Garden with a newly created wildlife pond.  Forest Garden Shovelstrode is a place for people to come and learn the principles of Permaculture demonstrated in the Forest Garden and also a range of woodland craft.  A shop will sell products such as honey, eggs, green wooding tools and locally produced crafts.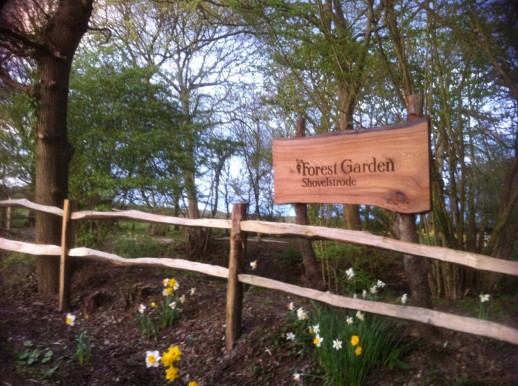 Charles Hooper and Lisa Aitken have worked on a plan since 2009, searching for ways to live more self sufficiently and sustainably from a small area of land.  Forest Garden Shovelstrode sets out to inspire others in a similar way.  With the help of a European grant,  work began in earnest in September 201o, with renovations made to stables creating a kitchen, farm shop, shower and WC facilities, a new parking area and a new storage barn was erected.  Now with Spring arriving, they plan to welcome visitors for camping from the Easter weekend, Friday 22nd April with courses beginning in June.
2 yurts are available for hire, the first being a traditional Mongolian style with painted wooden poles, the other is a locally produced hand crafted yurt made of coppiced wood.  The yurts are both located in the woodland in a peaceful environment.  The yurts are both fully equipped with a log burning stove and many creature comforts to create a truly wonderful camping experience.  Glamping at its best!
Courses begin in May:-
Saturday 14th May – Intro to Vegetable Gardening
Sunday 22nd May – Intro to Bee Keeping
Saturday 11th June – Basket Willow Weaving
Thursday 16th/Friday 17th June – Green woodworking
Friday 15th July – Hurdle making
Sunday 17th July – Children's Green woodworking
Friday 22nd July – Flintknapping
Saturday 20th August- Beeswax Products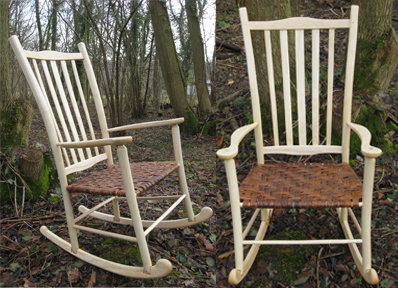 Further courses take place right up until October.  Full information and details can be found on the website www.forestgarden.info