Apr

13

An Introduction to Permaculture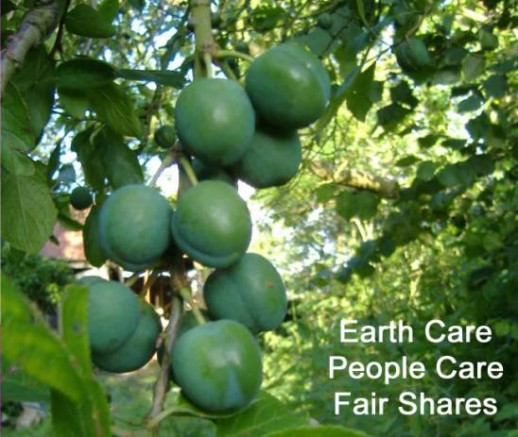 Here's an interesting course  sent to us by our friends in the Permaculture movement.  If you'd like to attend, please contact sarah directly (details at the end of the post)
Dates: Tuesday 24th and Wednesday 25th April 2012
Timing: Registration and tea from 10. Course10.30-4.00
Venue: Orchard Barn, Far Ringshall, Mid Suffolk, IP14 2LY
Main Tutor: Peta Jane Gulliver, Perm des.
Cost: £80 to include handouts SPECIAL OFFER –  bring a friend and get second place half price ie £120 for 2 places
Transport: Lift sharing can be coordinated, please ask
Discounts: 20% for Permaculture Association members, 10% for Friends of Orchard Barn, 5% for car-sharing and cyclists, or if your home postcode is within 8 miles of Orchard Barn, Far Ringshall, Suffolk, IP14 2LY. Concessions and bursaries also available, please ask.
Permaculture is about working with nature to make a better world for us all. By observing the natural world we can see that there are a set of principles at work. Permaculture design uses these principles to develop integrated systems to provide for our needs of food, shelter, energy & community in ways that are healthy & efficient. Through Permaculture design we can improve the quality and productivity of our individual lives, our society & our environment.
Aims of the course:
All learners will gain an understanding of what Permaculture means, its ethics and design principles
To encourage holistic and inclusive thinking
Demonstrate existing knowledge that is relevant
To put Permaculture in a global perspective
Have applied practical techniques, on the land that demonstrate Permaculture design principles
Observed Permaculture principles of sustainability in practice at Orchard Barn
Reserve your Place(s): please email sarah@orchardbarn.org.uk or phone 01473-658193 / 077660-54042