Apr

16

Free Community Woodland Event 28th April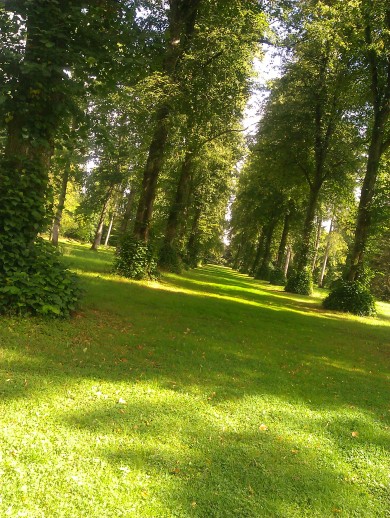 Deborah Wargate, Environmental Sustainability Officer from Suffolk Coastal District Council has sent us details of a  special one day free event which is being held this month aimed at those who are interested in their communities owning, leasing or managing a woodland, or who want to get involved in Ufford's future locally run wood.
Further details below

28 April 2012, 10:00 – 3pm Ufford Sports Pavilion, The Avenue, Ufford Place, IP13 6PD
Speakers include:
Esmond Harris MBE
Esmond Harris has spent a lifetime (50 year +)  working in forest management and teaching in both the state and private sectors. He started his career in the sandy soils of Thetford Forest and in later years enjoying managing  the wet soils of Cornwall at Ferry Farm. It is worth noting that he is a past Director of The Royal Forestry Society and with his wife has produced several books including  Oak: A British History, Wildlife Conservation in Managed Woods and Forests and The Readers Digest Book of Trees and Shrubs. But perhaps most importantly he is passionate about trees and has a lot of experience to share, as does his wife who is a very experienced biologist and zoologist.
Gary Battell
Gary has spent 37 years forestry experience and 13 years experience within the biomass industry and is well known locally for his passion for woodlands and woodland management.  Gary is also a Director and Vice Chairperson of the national Small Woods Association, and director of Heartwoods and importantly he is passionate about trees and knows our local values and woodlands inside out.
The press release is on:
http://www.onesuffolk.co.uk/SuffolkCoastalLSP/news/woodlands0412.html
Book your place today by contacting Mrs Canda Atkinson on 01394 460721 or at ufford.pc@hotmail.com and please circulate this to contacts you think would benefit from or could input into this day.
Deborah Wargate
Environmental Sustainability Officer
Suffolk Coastal District Council in partnership with  Waveney District Council
01394 444747
07825790832
deborah.wargate@suffolkcoastal.gov.uk
www.suffolkcoastal.gov.uk/yourdistrict/greenissues/greenprint
www.twitter.com/GreenprintForum
www.facebook.com/GreenprintForum