Jul

05

Woodfuel Opportunities in Kent
Matthew Morris – Woodfuel Pathfinder Development Manager has news of  free networking events in Kent.  Get  more  information from the contact details below or the flier.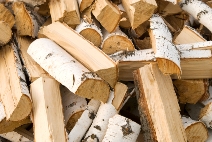 The Kent Downs Woodfuel Pathfinder, in partnership with the Forestry Commission, would like to invite you to a briefing and networking event entitled 'Woodfuel Opportunities in Kent'.
Whilst oil prices are currently fluctuating on a daily basis the trend for energy prices in the short, medium and long-term is upwards.  One of the 'Big Six' energy utilities has already announced gas and electricity price increases in recent weeks, and history tells us that the others will probably follow suit.  Consequently many people are considering how they can reduce their energy consumption and/or use alternative sources of energy such as wood.
This event is designed to help inform a range of consumers how modern wood fuelled heating systems can help protect households from spiralling energy costs and reduce reliance on fossil fuels.  Specialists from the forestry and woodheat sectors will present on a number of topics, including the Renewable Heat Incentive (RHI) – the World's first financial incentive of its kind which is set to revolutionise the way heat is generated and used in buildings.
All of the details are on the attached flier, including links to the online booking pages.  The same event will be run four times in four different locations around Kent so there should be one near you.  If you can't access the online event booking pages for any reason please let me know.
Places are limited to 50 delegates per location and will be allocated on a first come, first served basis.  There is no charge.
We hope that look forward to seeing you at one of the events.
Kind regards,
Matthew
Matthew Morris – Woodfuel Pathfinder Development Manager
Kent Downs AONB Unit
West Barn
Penstock Hall Farm
East Brabourne
Ashford
Kent TN25 5LL
Direct: 01303 815 171
Main: 01303 815 170
Email: matthew.morris@kentdowns.org.uk
www.kentdowns.org.uk
Enhancing landscapes and life in the Kent Downs