Jul

17

British Woodlands 2012 survey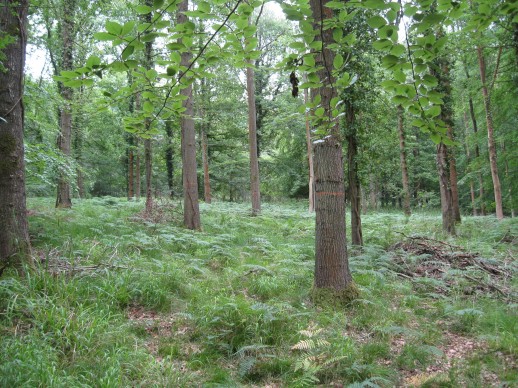 Alistair Yeomans from the Sylva Foundation has written to us with news of the British Woodlands 2012 Survey.  It doesn't take too long so please take a moment to fill it out.  The results will be collated and discussed at a conference at Oxford University to which all respondents will be invited.
This month a national survey has been launched to ask the views of woodland owners and managers about the challenges and opportunities facing British Woodlands.
The survey builds on work that has been carried out by Cambridge University's Department of Land Economy on five occasions over the last 50 years.
Who should take the Survey?
We are interested in the views of a wide range of people who are responsible for the stewardship and upkeep of woodlands owned by councils, charities, companies, communities and private individuals.
We would be grateful if you as a woodland owner or manager could take the survey. Additionally as a member of the woodland community we would greatly appreciate it if you could notify any of your woodland owning or managing colleagues about the survey.
The survey should take about 20-30 minutes to complete. All data will be treated with the utmost confidentiality. Results will be presented in an amalgamated version only.
Click here to take part in the British Woodlands 2012 survey
The Results
The results will provide a wealth of information that will help inform policy and decision makers of how we can best support the woodland and forestry community.
Conference
People who take the survey will be invited to a woodland conference at Oxford University to be held in December 2012 at which the results of the survey will be discussed.
Thank you for your support
Contact:
If you have any queries, please contact :
Project Co-ordinator of British Woodlands 2012,
Dr Gill Petrokofsky:
gill@sylva.org.uk