Jan

31

Red Squirrel Training Day
Holly Peek a  Red Squirrel Ranger for Anglesey and Gwynedd has contacted us with some information that  North West Wales members may find interesting.
She writes:
"Red Squirrels Trust Wales have successfully removed grey squirrels from the isle of Anglesey as well as brought a population of 40 red squirrels up to 700. This conservation success story would not have been possible without the input from local communities and businesses.
Over the next 3 years we want to spread this success over to the mainland. We are aiming to remove grey squirrels from a 90km2 area surrounding Bangor and reinforce the current red squirrel population and we need the help of local people.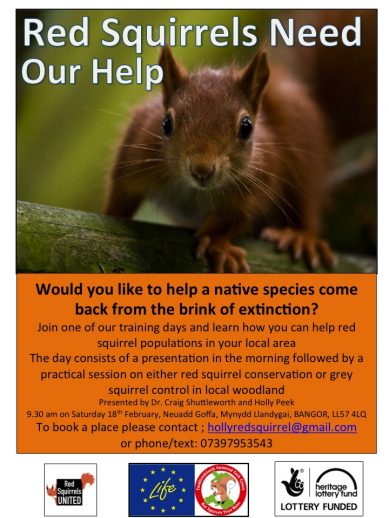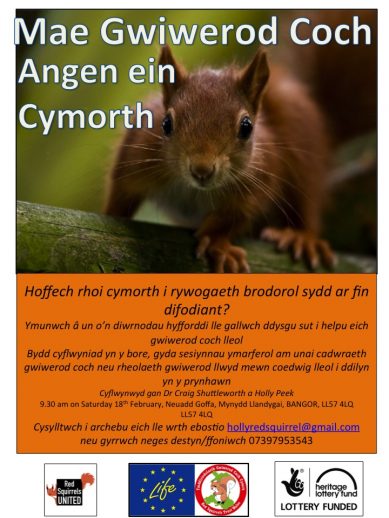 I understand that woodland owners can have terrible problems with grey squirrel destroying property, damaging trees, destroying native wildlife and even causing fires from chewing electrical wiring. Red Squirrels Trust Wales would like to offer a FREE workshop to your North West Wales members on the 18th of February. These workshops will train people in grey squirrel culling and red squirrel monitoring. If any of your members decided to volunteer for RSTW we can provide them with the tools necessary to carry out these tasks. We are also looking for permission from woodland owners to trap and monitor squirrels on their land."
If anyone would like to get involved, please contact Holly directly, details on the flyer above.