Jun

21

Permaculture wood fuel and home heating workshop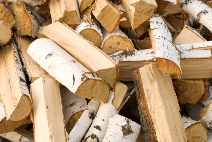 The Brighton Permaculture Trust is putting on a one day wood fuel and home heatingworkshop. Suitable for beginners, it will cover the basics of wood fuel home heating. The course will include the possible benefits of fuel autonomy, carbon, local economies, and sustainability. These topics are woven into the fabric of the course in such a way as to connect the theory with the practicality.
The term wood fuel now encompasses several technologies; traditional split logs, woodchip and wood pellet. Each of these systems will be discussed during the course with focus put on those of most interest to the group. There will be plenty of time to ask questions during the sessions and at the end where an Ask Andy session is programmed.
By the end of the course participants will have gained an understanding of:
Woodlands and firewood production, buying firewood and conversion
Woodsheds and storage, moisture content and drying, and continuous supply management
Types of stove and technologies
Pellet and chip systems and hot water systems
Integration with other renewables
….and more
For more information and to book a place visit their website.