Aug

19

SWA Skill Share & AGM 13 September 2014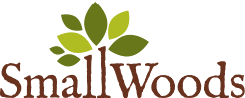 Our good friends in the Small Woods Association (SWA) are holding their AGM alongside a very comprehensive programme of speakers, workshops and demonstrations on 13 September at the Woodland Enterprise Centre at Flimwell, East Sussex.
SWOG members are warmly invited to take advantage of the discounted rate of £48 for the day, which includes lunch and refreshments. (Members of the SWA pay £42.) If you would like to attend, please download the form attached here and email it to Phil Tidey, the Membership Services Manager [email protected]
The programme includes:
9.15 am Arrive, tea/coffee
10am Welcome and brief introduction – Mike Bentley, Small Woods CEO
10.05am Alison Field (South-East Regional Director, Forestry Commission) Alison will look at the future for the Forestry Commission and woodlands in the south east in the light of changes to grants, tree diseases and climate change.
11.00am Small Woods Annual General Meeting
12 Noon Tim Rowlands (Future Trees Trust) Tim will tell us about the work of the Future Trees Trust in maximising the benefits of our broadleaved woodland by promoting the benefits of improved planting stock for timber production.
1.00pm lunch
2pm Workshop sessions, each running three times to maximise opportunities to attend-
A Mike Bentley – Timber marketing,
B Graeme McVittie – Woodland management – problems and solutions
C Richard Ely – Chestnut Hurdles/pole lathe,
D Matt Beech – Tool Sharpening,
E David Hooton (Deer Initiative) – Deer Basics: how do you know you have got them, and what can you do about it,
F Vince Thurkettle (author of The Wood Fire Handbook) – Logs: production, storage and use.
5.30pm Foresters' Question Time
6.15pm Finish