Jul

25

Butterflies Flutterby
Many thanks are owed to Martin and Marilyn Garwood of  Crow Wood, part of the Old Park Wood in Goudhurst.  They hosted a wonderful afternoon of butterfly ID and general 'woodie' type chat in their wood in July.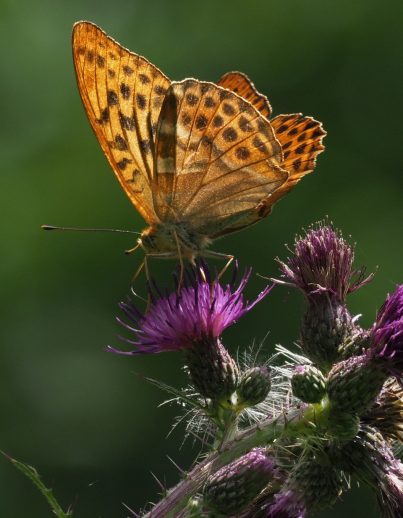 They are passionate about wildlife and passed on some valuable  nuggets about how they've been managing their wood to attract more butterflies, birds and reptiles, which plants to encourage and how to maintain the light levels for each.  Martin and Marilyn have created a wonderful oasis of wildlife and keep a blog here which you can subscribe to:
http://thecrowwd.blogspot.com/
At the same time the Big Butterfly Count was on so we had our downloaded ID charts to hand and managed to spot a good variety of species including:
Small and Large Whites, Gatekeepers, Meadow Browns, Commas, Common Blues, and the turbo-charged Silver Washed Fritillaries all made an appearance.
More photos from the day, including Martin's neatly constructed method of seasoning firewood, each log is carefully placed and sheds water whilst allowing the air to circulate through the stack.