Aug

06

Making woodlands work survey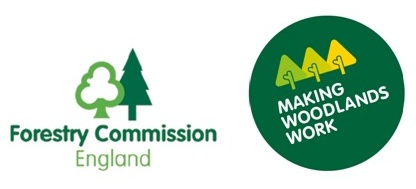 England's woods are a crucial part of the English countryside that provide a range of benefits to their owners and in doing so, enhance our wider landscape, ecology and economy. Woodland owners play an important role in helping to grow and expand woodland in Britain, while boosting their businesses and the forestry sector. The Forestry Commission wants to help those woodland owners and agents like you to make your woodlands work for your business through effective management. We want to give you the support you need to access woodland grants, create effective management plans and turn your woodland into a profitable asset.
Not only do well managed woods help to boost the bottom line, but they are critical in improving bio-diversity, tackling climate change and increasing public access to spaces for recreation and relaxation.
If you own a woodland that has a canopy cover of at least 20%, open space and felled areas that are awaiting restocking we'd appreciate it if you could assist us by completing this survey before 19 August 2015.
As a thank you for fully completing the survey, you will be entered into a prize draw, where one person will win a £100 Amazon voucher, so please make sure you include your contact details at the end. Your details will not be shared with any third party.